ONLINE LEAD GENERATION GIFT PROGRAMS
Get in touch with your most engaged customers
Grow customer engagement and reduce the number of lost opportunities, all while delivering a heightened branded experience.
Do you know who is engaging with your products online? Do you have a smart, organized, and cost-effective way of revealing your most engaged customers and getting them into your sales pipeline? With the average online lead costing $30-$100 or more depending on industry, it is critical that you can cost-effectively connect with customers while strengthening your brand relationship.
Our solution uses behavioral targeting to reach customers who engage with your most popular products, pages, and other content to determine who is most likely to purchase. Then, we use targeted ads to convince them to provide their information in exchange for a gift. It's a win-win for both sides – they get a gift that makes them feel special, and you gain a contact with a likely buyer. 
The major issue for most online retailers is how to convince engaged potential buyers to commit to a purchase. Engaged customers are more likely to purchase, more likely to be profitable customers, an less likely to move to a competitor. 
By using retargeting, we can create new opportunities and build bridges to your engaged online visitors, while enhancing their experience with your brand
We work with you to develop your data collection strategy, understanding what customer data you want to collect as well as your product line and sales goals. From there, we build out a custom retargeting ad  strategy, working with you to define the appropriate targeting strategies and ad content distribution. We then design, source, develop and fulfill your gifts via our white-labeled online giveaway program. Our team of product developers provide you with engaging and inspiring gift options, all within the budget that you specify. We act as a part of your team, ensuring that the bulk of the work in setting up and designing your warranty and redemption program is on us. We're there for you, each step of the way. 
Lead generation gift product examples:
Custom online redemption platform
Our online redemption portal is a completely white-labeled platform, and it features a wide range of custom features to meet your needs. Looking to collect specific customer data and demographic information? We can customize it with any set of questions you want to ask. We can also set up explicit marketing opt-in consent for you to grow our lists. In order to verify purchases, we can implement out optional order approval process, ensuring you are able to verify each proof of purchase before a gift is sent. Finally, we support the platform with 100% branded customer service and support.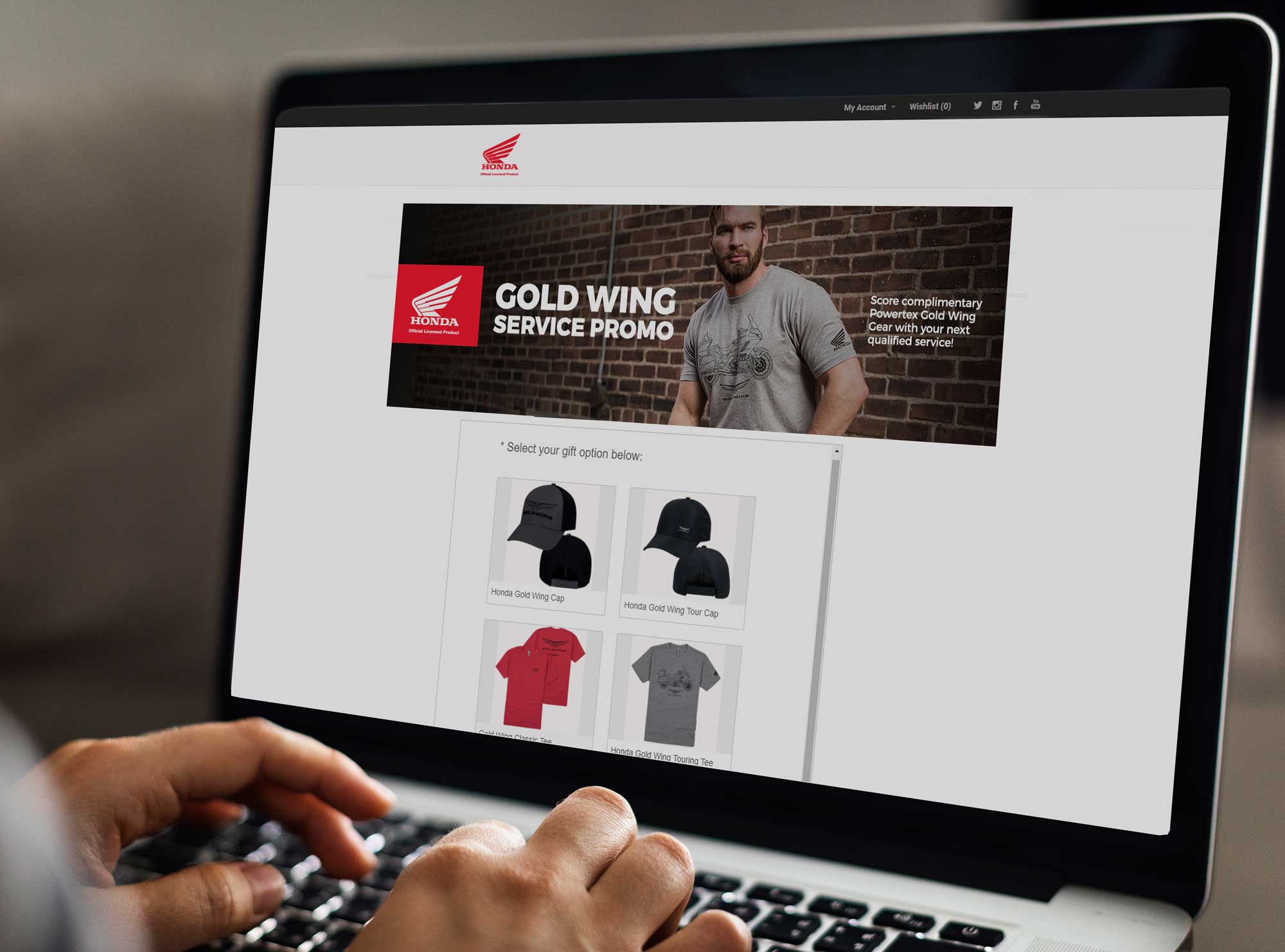 Industry leading program features and services
Our online lead generation program is a full end-to-end solution that offers the custom services and branding that you need to seamlessly connect with users, delight your potential customers, and grow revenues over time.
Custom lead generation program services.
Ready to begin your story?
Contact us to start building your branded merchandise program today.