Live Event BRANDED MERCHANDISE sUpport
We find new ways to connect to your fans.
Months of planning often come down to a week of execution. Make sure your festival or live event provides the best opportunity for your brand to connect with it's fans by offering top-quality branded products and word-class customer service.
Blue Ox Music Festival + Powertex
Blue Ox Music Festival is an outdoor Bluegrass, Roots, and Americana music festival located in the heart of Eau Claire, Wisconsin. With the festival bringing thousands of passionate festival goers each summer, we teamed up with Blue Ox to design and sell a unique collection of branded festival merchandise, leveraging custom-branded products and a wide array of services to maximize event revenue.
We are proud of our partnership with Blue Ox, and look forward to both designing branded merchandise for the festival and managing their on-site merch sales each year. See how it all comes together!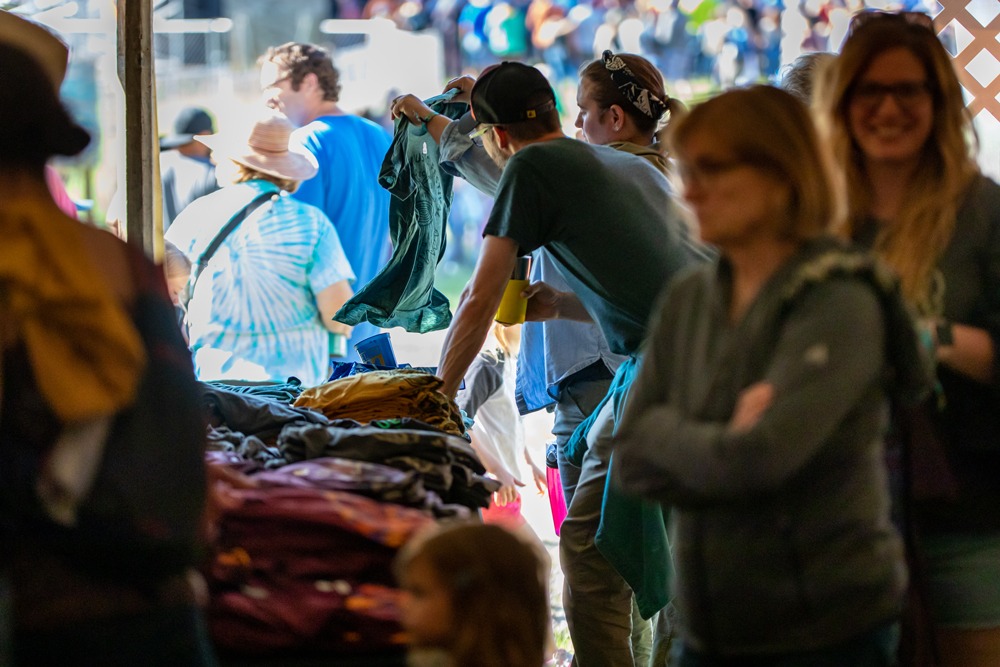 ON SITE, ON TIME, AND READY TO SELL
Branded Festival Merchandise Design
We started by gathering data about their core demographics and built out custom designed branded merchandise collections in the styles that would most appeal to their audience. For Blue Ox, the demographic responds primarily to colorful, organic, and hand-drawn designs, combined with soft-hand print styles, so we set our illustrators and production specialists to work on creating a collection to match their tastes. 
Festival and Live Event support
We help Blue Ox maximize their event branded merchandise sales with complete turn-key merchandise area management. We take care of everything including: product transportation, branded merchandise area setup, staffing, logistics, booth planning, sales, P.O.S system deployment, money collection, signage, and more.
Ready to begin your story?
Contact us to start building your branded merchandise program today.