Brandon Casto | Accounting Manager | Listen, Encourage, Respect
I grew up the oldest of three boys—seven years older than my next oldest brother. Because of this age difference, it was sometimes hard to figure out where I fit in. Whatever phase of life they were living through, I had already experienced it and often in a very different way than they were. It often seemed, as it still does, that, although we grew up in the same family, we grew up as a part of two entirely different generations.
As I became older, I found that I felt comfortable taking on more of a mentorship role in my family. Instead of directing activities in our home like my parents did, I was able to spend time helping my brothers navigate these activities—showing them how to complete certain chores or helping them with schoolwork when my parents were unable to do so.
A willingness to take the role of mentor at home translated into how I experienced participating in youth and high school sports. My family was a hockey family—all three of us brothers played, my father served on local and state youth hockey boards, and my mother managed the logistics and carpools to make it all work. I served as a resource for my teammates—I cared about how others understood and experienced the game. I challenged others to creatively look at how our team could play together differently to achieve individual and shared goals. Sometimes the outcomes were the desired ones and sometimes they were different than what we set out to achieve—but the obstacles along the way fueled further creativity and motivation. Eventually, I was able to continue to contribute to how a younger generation experienced the game through coaching youth hockey and baseball. One of the greatest rewards was the experience of witnessing young players develop through improving their skills and growing their love of the game.

In the world of work, building a successful team and supporting that team so it can achieve shared goals is all about appreciating perspective. Each member of the team needs to recognize the unique experiences and approaches others bring to the table. True success is only possible when each member is able to see where they fit in, appreciate the perspectives of fellow teammates, and find inspiration from unexpected outcomes to carry on and achieve great things. Indeed, each one of us has a gift inside of us that can help shape the path of another.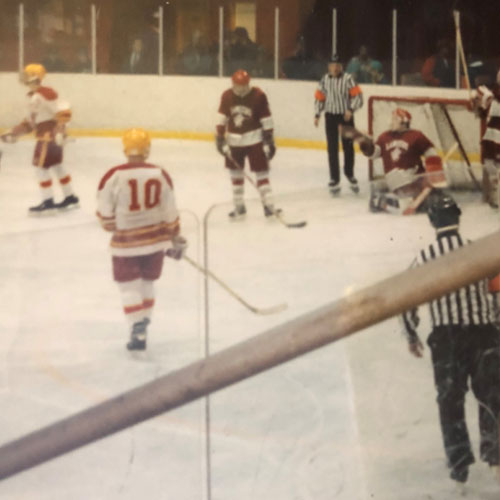 Interested in joining our crew?
Find and learn more about available careers at Powertex.