Customer Warranty Gift and Rewards Programs
Get to know your customers
Deepen customer relationships and drive future sales with your existing customers through customer gifts.
Most manufacturers have the same problem. How do you meet the customers that are buying your products in stores? Most manufacturers manage to collect less than 20% of their customers' data. Luckily, Powertex offers a solution that gets them to register in exchange for a brand-building and rewarding gift.
Gathering customer leads and accompanying them through the lifecycle of your product is incredibly valuable. It is surprising how much a consumer record can be worth when you consider the value of potential add-on service contracts, accessories, upgrades and replacement products direct to the consumer. It also makes it much easier to communicate branded messaging and shaping their evoked sentiment for future purchases.  With typical warranty or customer registration platforms starting at tens of thousands of dollars even before you look at incentives, Powertex offers an affordable, easy to use, and full-service package.
We work with you to develop your data collection strategy, understanding what customer data you want to collect as well as your marketing opt-in process. From there, we build out a custom point-of-sale plan, working within your product development and distribution needs to ensure that we have the proper hang tags and customer communication pieces in place. We then design, source, develop and fulfill your gifts via our white-labeled online giveaway program. Our team of product developers provide you with engaging and inspiring gift options, all within the budget that you specify. We act as a part of your team, ensuring that the bulk of the work in setting up and designing your warranty and redemption program is on us. We're there for you, each step of the way. 
Branded warranty and redemption product examples:
Custom online redemption platform
Our online redemption portal is a completely white-labeled platform, and it features a wide range of custom features to meet your needs. Looking to collect specific customer data and demographic information? We can customize it with any set of questions you want to ask. We can also set up explicit marketing opt-in consent for you to grow our lists. In order to verify purchases, we can implement our optional order approval process, ensuring you are able to verify each proof of purchase before a gift is sent. Finally, we support the platform with 100% branded customer service and support.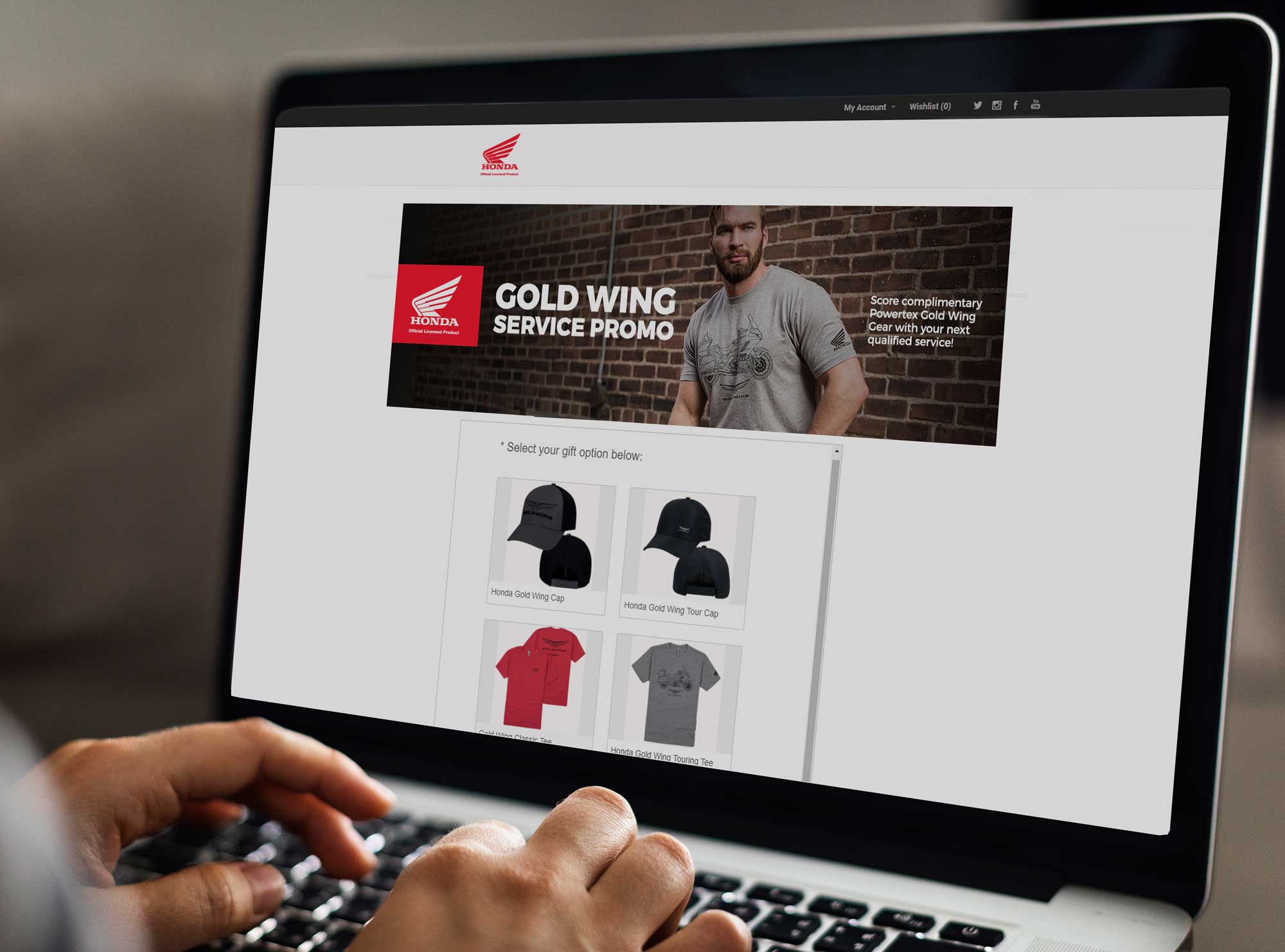 LEVERAGE CUSTOMER DATA TO DRIVE SALES
Industry leading program features and services
Our warranty gift and customer rewards program is a full end-to-end solution that offers the custom services and branding that you need to seamlessly gather data, delight your loyal customers, and grow revenues over time.
Customer warranty gift and reward program services.
Ready to begin your story?
Contact us to start building your branded merchandise program today.