Corporate Branded
MERCHANDISE Support
Maintain your focus on your core business expertise and let our team of experts handle the rest. Our corporate branded merchandise support program prides itself on simplifying what can be a cumbersome process. From garment design and production to account management and order fulfillment, our team will help guide you through the entire process.
Voodoo Doughnut x Powertex
Dominating the doughnut industry for nearly 20 years, Voodoo Doughnut has grown from a single shop to 14 locations across the country and counting. Although their unique, insanely delicious doughnut flavors have been the key to their growth, their eclectic style makes them truly unforgettable. 
Powertex was excited to support Voodoo Doughnut's corporate staff, employees, and biggest fans by creating branded merchandise that emulates the eclectic style of its brand. Built for ease of use, their branded merchandise store serves as both an ordering platform for corporate staff and an engaging e-commerce site for Voodoo Doughnut enthusiasts.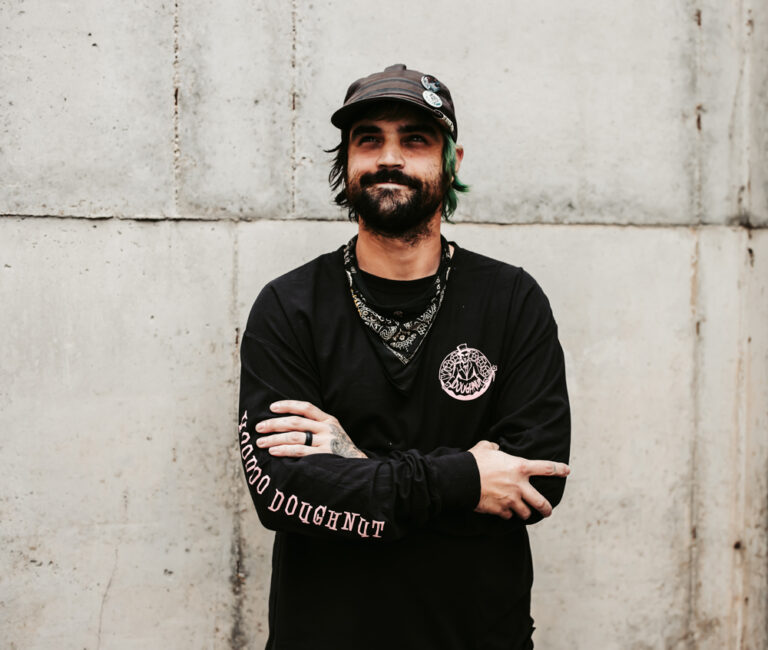 From start to finish, we do the heavy lifting
A team of specialists within each department allows us to have the tools and processes in place to guarantee your branded merchandise program runs smoothly.
easy to manage ONLINE
MERCHANDISE STORE
With their locations and popularity on the rise, Voodoo Doughnut was in need of a streamlined branded merchandise solution that could service their uniform and retail needs. Powertex created an online e-commerce store that allows their corporate team to order both uniforms for their staff and floor-ready resale items at exclusive quantities and prices. Optimized to support their fast-growing business, we offer a simple way for Voodoo Doughnut to outfit their employees and keep their brick-and-mortar locations stocked and ready to sell to their loyal customers.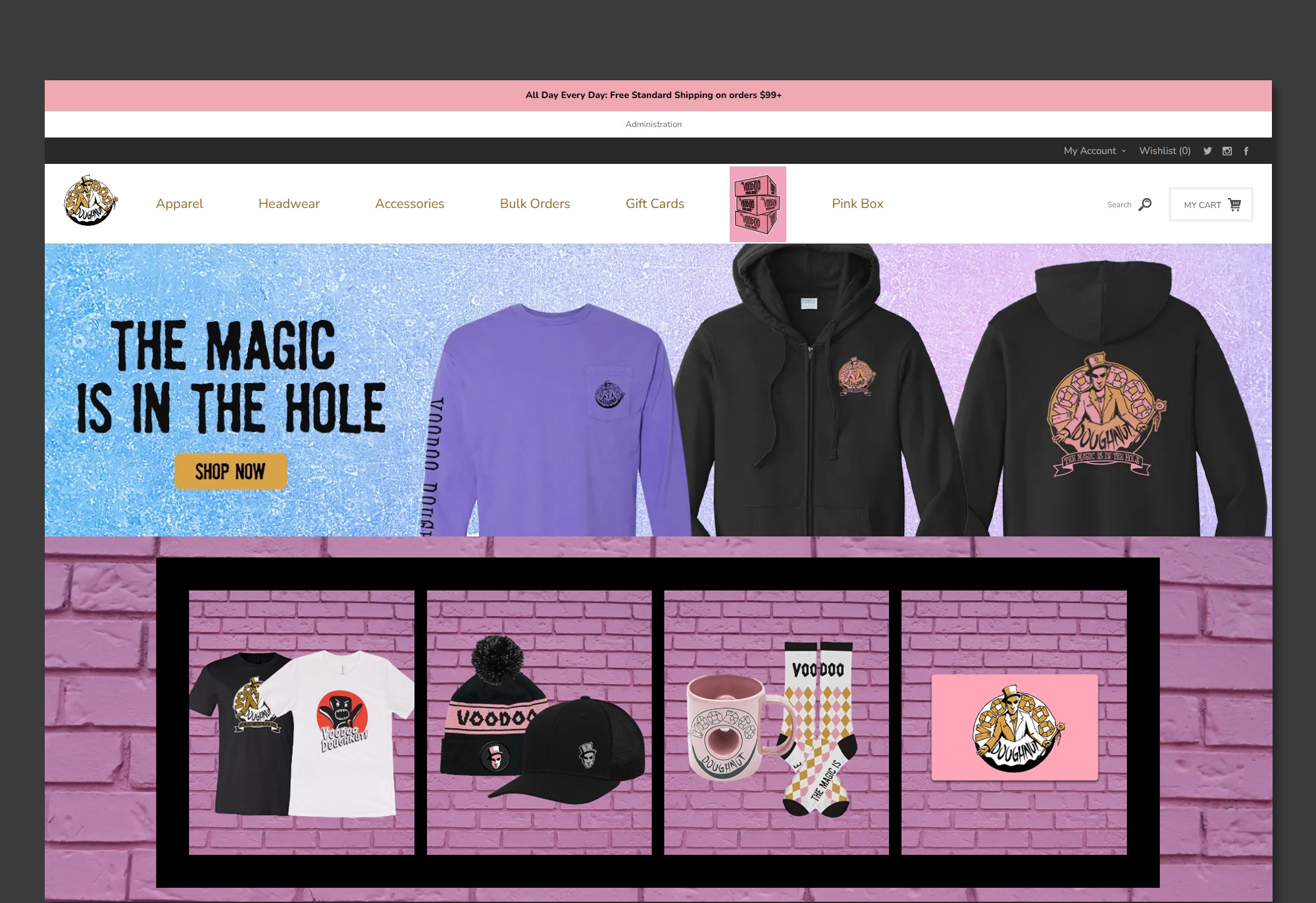 NEW OPPORTUNITIES TO DRIVE EMPLOYEE ENGAGEMENT
Our team works hand in hand with the Voodoo Doughnut corporate team to bring their visions to reality.  Our knowledge and expertise in branded product design, production, and sourcing allows Voodoo Doughnut to respond to the latest current trends and styles.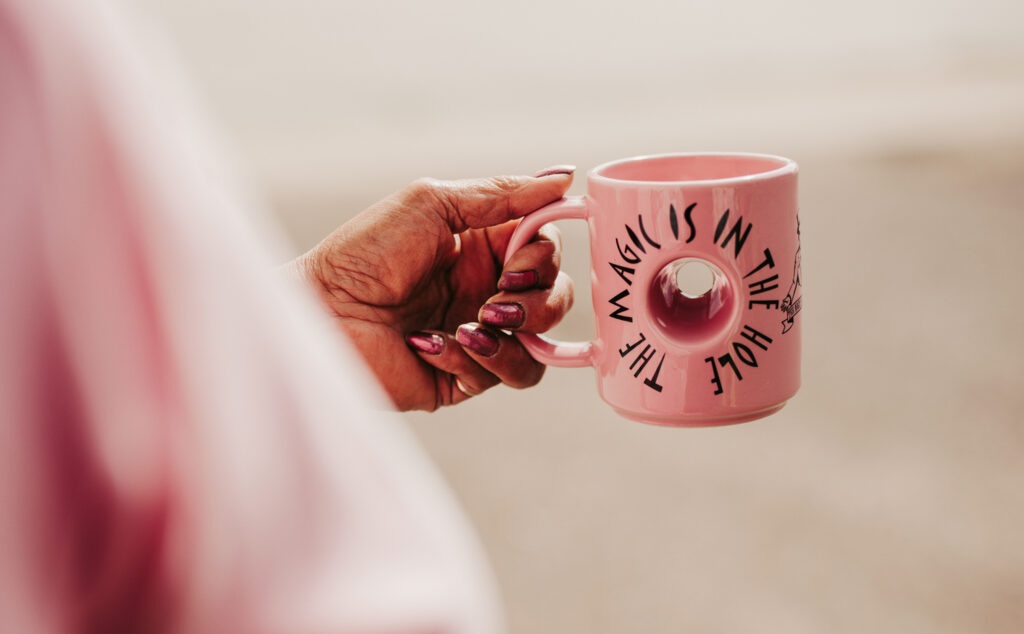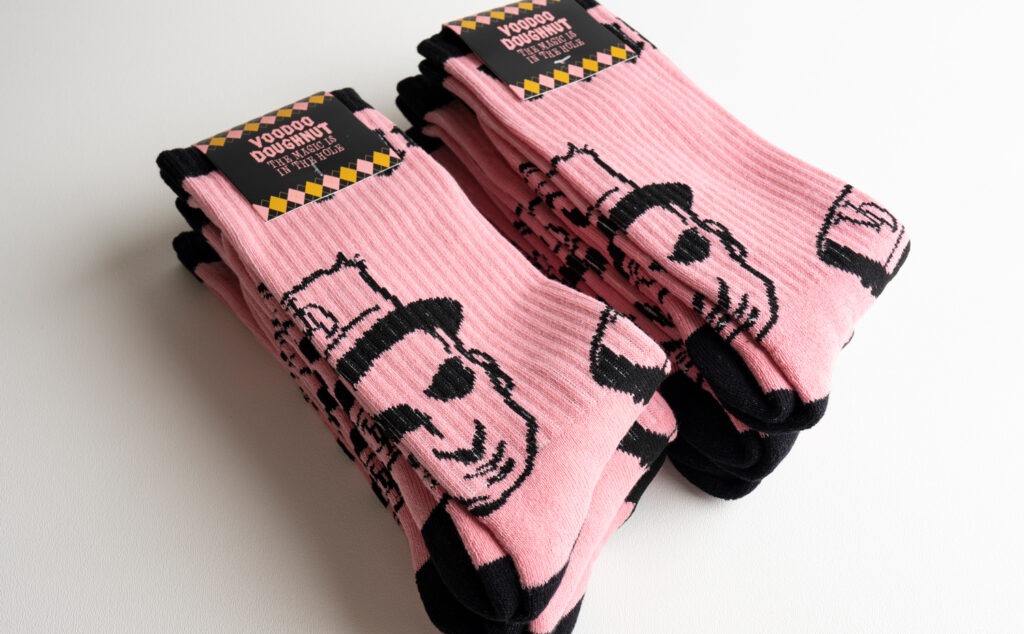 Ready to begin your story?
Contact us to start building your branded merchandise program today.